The New Outlander PHEV
"THERE'S MORE BEYOND DRIVING"
Newmarket Mitsubishi is proud to introduce you to the new Mitsubishi Outlander PHEV, the world's first plug-in hybrid SUV. Thanks to its twin electric motors, your ride will be quieter and smoother than ever. Whether you drive it in the city or on off-road terrains, the Outlander PHEV will perform beyond your expectations. It is truly everything you could want from an environmentally friendly vehicle. Keep reading to learn more.

Saving on gas and driving a more environmentally friendly vehicle is great, but so is driving a vehicle suited for our varying road conditions on southern Ontario roads. We are confident that the new Mitsubishi PHEV will perform better than most SUVs on any type of road. Whether it's snow, rain, ice or gravel, the Outlander PHEV is designed to offer you the best ride you'll ever have.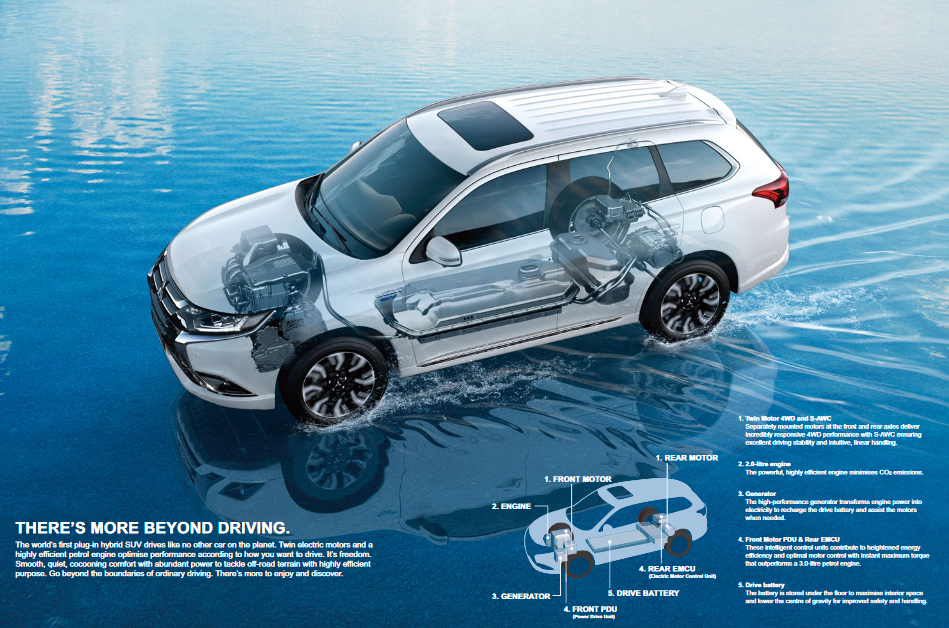 Super All Wheel Control
Developed by Mitsubishi Motors, this full-time four-wheel drive system is an advanced version or Mitsubishi's AWC system. By integrating the management of AYC (Active Yaw Control), ABS (Anti-lock braking system) and Active Stability Control (ASC) with Traction Control (TCL), it provides an elevated drive power, enhances the cornering performance and the vehicle stability, no matter what the road conditions are.
Twin Motor 4WD
The new Outlander PHEV will offer incredible driving stability and intuitive linear handling thanks to its separately mounted motors that provide an ultra-responsive 4WD performance. When driving it, you will feel in total control and will enjoy a smooth but powerful acceleration.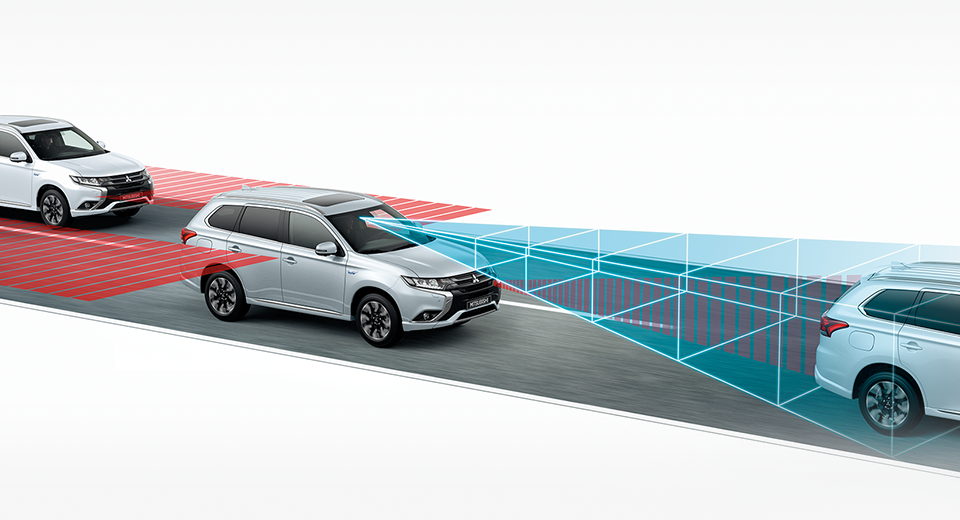 The Outlander PHEV is equipped with the latest safety technologies to give you more support, driving assistance and protection.

Safer Driving:
Blind Sport Warning
Adaptive Cruise Control System
Forward Collision System

Lane Departure Warning System
Active Stability Control

Confident Parking:
Rear Cross Traffic Alert
Multi Around Monitor
Ultrasonic Misacceleration Mitigation System

Protection and Support:
Rise Body
7 SRS Airbags
Not only the Outlander PHEV is the most performant hybrid SUV on the market, it is also one of the most stylish and comfortable.

It comes in 8 beautiful colors:
Cool Silver Metallic
Titanium Grey Metallic
Silky White Pearl
Polar White Solid
Orient Red Metallic
Amethyst Black Pearl
Quartz Brown Metallic
Ruby Black Pear

You can also choose from 3 different seat materials: Black Leather, Dark Brown Leather or Comfort Tech (Functional material that does not feel too hot or cold in weather temperature extremes).

Its well thought buttons and indicators allow you to find the information or perform the action that you need easily and quickly.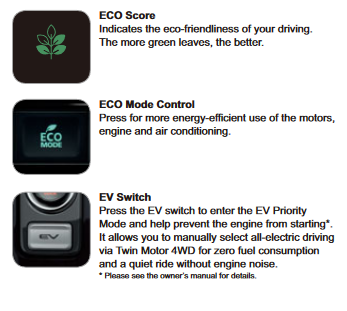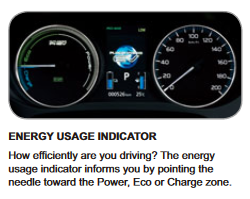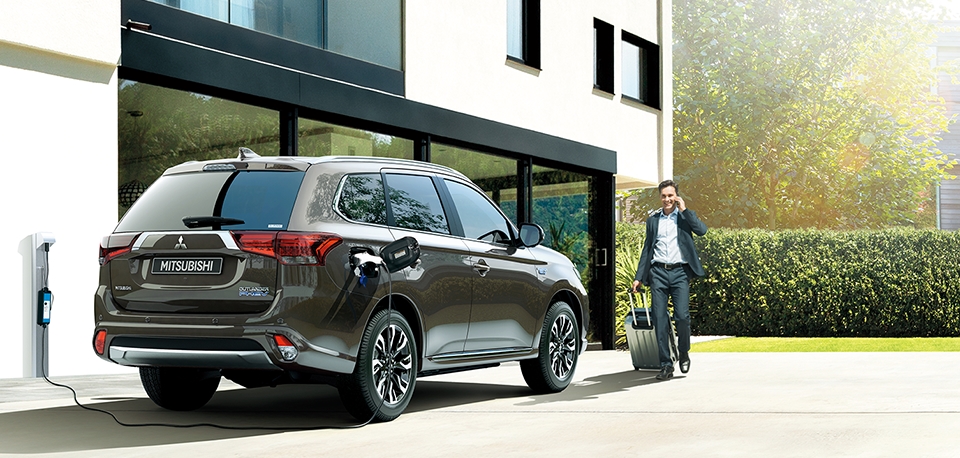 The Outlander PHEV system was designed to offer a remarkably eco friendly and quiet ride. Both motors can be used at the same time to travel greater distances with low emissions. It is even possible to generate electricity as you drive. You can easily charge it with a power outlet at home in around five hours or at commercial charging facilities in as little as 25 minutes. When driving the Outlander PHEV, nothing will stop you from enjoying vast stretches of wilderness with total confidence.

Electric Power Only
Electric driving
Power comes from electricity from the battery
Zero fuel consumption
Zero CO2 emissions
Quiet, clean & powerful
Electric Power + engine assistance
Series Hybrid Driving
Power comes from engine-generated electricity
Used when battery level is low
Increase power when accelerating or climbing hills
Electric Power + motor assistance
Parallel Hybrid driving
Power comes from the vehicle
At high speeds
Assistance from the motors if extra power needed
Surplus power charges the battery
Newmarket Mitsubishi is very excited to receive this model! We expect it for early next year. If you would like to know more about it, don't hesitate to visit us at the dealership or click on the button below to tell us that would you like to pre-order it.
2018 MITSUBISHI OUTLANDER PHEV IMAGE CREDITS
https://www.mitsubishi-motors.com/en/showroom/phev/